This week featured milestone wins, incredible feats, and one hitter in particular who stands (and swings) head and shoulders above the rest.
On Saturday night, Hokkaido Nippon-Ham Fighters manager Hideki Kuriyama became the 24th manager in NPB history to reach the 600-win mark. He is known for two things: his love for the sacrifice bunt, and his willingness to take the blame when the team loses. He needs just 31 more wins to match the club record of 631, and with over 70 games left on the schedule, could pass that mark before season's end.
Yakult Swallows pitcher Yasuhiro "Ryan" Ogawa threw a no-hitter on Saturday night against the Yokohama DeNA BayStars, becoming the 82nd pitcher in NPB history to throw one. He also struck out 10 batters (a career-best), while walking three and having to bail his team out twice for errors committed in the field. His nickname comes from his attempts to imitate the pitching form of his hero, Nolan Ryan.
NPB announced its monthly MVPs for June/July last week. The winners are as follows: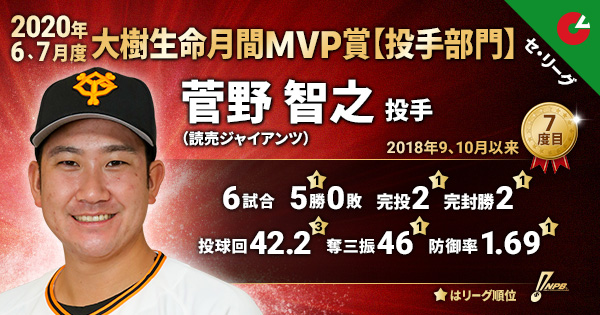 CL pitcher: Tomoyuki Sugano, Giants (8th time): 6 GP, 5 W, 0 L, 1.69 ERA, 46 K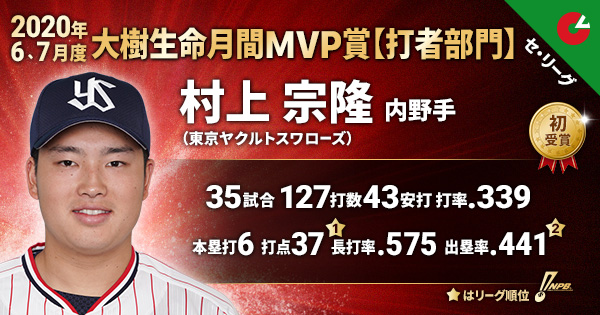 CL hitter: Munetaka Murakami, Swallows (1st time): 35 GP, .339 AVG, 6 HR, 37 RBI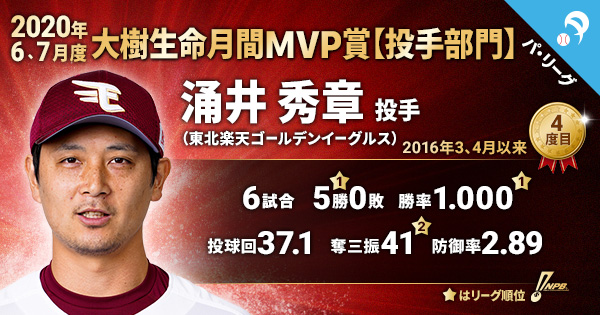 PL pitcher: Hideaki Wakui, Eagles (4th time): 6 GP, 5 W, 0 L, 2.89 ERA, 41 K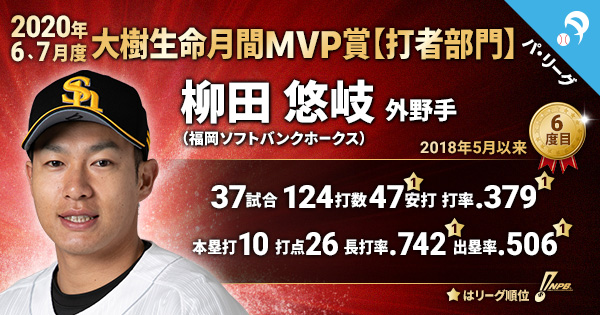 PL hitter: Yuki Yanagita, Hawks (6th time): 37 GP, .379 AVG, 10 HR, 26 RBI
Yanagita has continued his tear in August, and is still hitting .377 with 15 HR and 38 RBI. His home runs have been jaw-dropping, and he could easily repeat as MVP for August if he keeps this up. On a side note, his teammates, Yurisbel Gracial and Alfredo Despaigne, who arrived in Japan late from Cuba due to the coronavirus, are about the make the Hawks an even more dangerous outfit really soon. Gracial will get called up tomorrow, while Despaigne continues to stay warm on the farm. Look out, NPB. The dynasty shows no signs of slowing down.
Good Week: Dragons (4-2); Marines (4-2); Hawks (5-1)
Bad Week: BayStars (2-4); Buffaloes (1-5); Fighters (2-4)
For more Japanese baseball news, check out JapanBall's Articles and Features section!