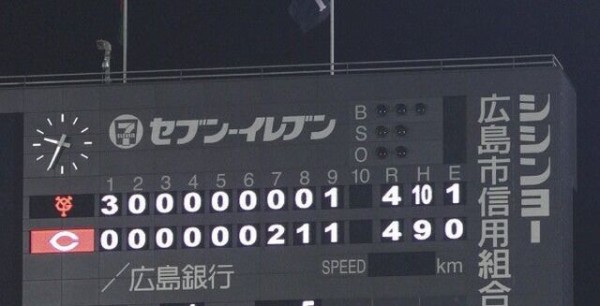 Excitement for the new season is a little bit subdued this year, despite the fact that there will be no 3-month delay like there was in 2020.
First, there have been rule and schedule changes. NPB announced this week that games will end after nine innings, in an attempt to ensure that games end by 9:00 pm. Though the Tokyo area lifted its state of emergency declaration that had been in effect from January 7 until March 21, restaurants and other such establishments are being told to close their doors by 9:00 pm. As such, NPB stadiums in the Tokyo area will try their best to do the same. As such, many of the night games being held in Tokyo, Yokohama, Tokorozawa (Seibu) and Chiba during the first month of the season will start earlier than initially scheduled. Consult the NPB site for details.
In better news, because the state of emergency has been lifted, the Japanese government has agreed to allow the new import players to apply for visas and then enter the country. They will need to undergo a quarantine period and have restrictions placed on them (no use of public transportation, frequent PCR tests, and limited workouts), but at least they will eventually be cleared to join their teams. No exact dates have been decided, but hopefully by next week's update, we will have more news for you.
So all we have left to do is get excited that in under 4 days, we will have NPB regular season baseball to watch! Here are the matchups you can look forward to on Friday, March 26 (times listed are local to Japan):
Hokkaido Nippon-Ham Fighters vs. Tohoku Rakuten Golden Eagles
4:00 pm @ Rakuten Seimei Stadium Miyagi
Starting Pitchers: Naoyuki Uwasawa / Hideaki Wakui
---
Hanshin Tigers vs. Tokyo Yakult Swallows
5:30 pm @ Meiji Jingu Stadium
Starting Pitchers: Shintaro Fujinami / Yasuhiro Ogawa
---
Orix Buffaloes vs. Saitama Seibu Lions
5:45 pm @ Met Life Dome
Starting Pitchers: Yoshinobu Yamamoto / Kona Takahashi
---
Yokohama DeNA Baystars vs. Yomiuri Giants
5:45 pm @ Tokyo Dome
Starting Pitchers: Haruhiro Hamaguchi / Tomoyuki Sugano
---
Chunichi Dragons vs. Hiroshima Toyo Carp
6:00 pm @ Mazda Zoom Zoom Stadium
Starting Pitchers: Koji Fukutani / Daichi Ohsera
---
Chiba Lotte Marines vs. Fukuoka SoftBank Hawks
6:30 pm @ PayPay Dome
Starting Pitchers: Kota Futaki / Shuta Ishikawa
---