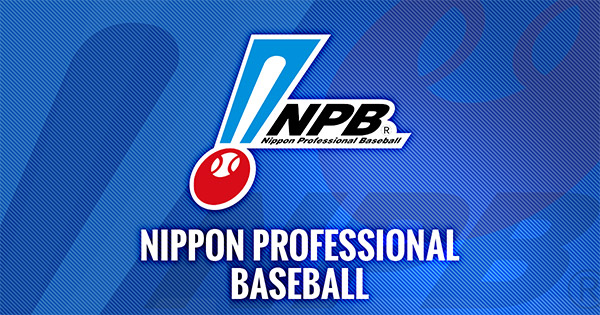 One of the most exciting NPB years in recent memory is coming to an end. There is lots to celebrate, with the Tokyo Yakult Swallows going from worst-to-first in the Central League and winning their first Japan Series championship in 20 years, plus the Orix Buffaloes duplicating the same feat (minus the Japan Series) in the Pacific League.
Today, I want to look into all the newly-signed import players for all 12 NPB teams, plus mention a few departing stars who will try out MLB in 2022. Names in brackets represent the players' most recent MLB teams, unless otherwise indicated.
---
Central League
Yakult Swallows: Andrew Suarez (LHP, KBO LG Twins), A.J. Cole (RHP Blue Jays)
Hanshin Tigers: Aaron Wilkerson (RHP, Brewers), Kyle Keller (RHP, Pirates)
Yomiuri Giants: Adam Walker (OF, Brewers AA), Matt Andriese (RHP, Mariners)
Hiroshima Carp: Nik Turley (LHP, Pirates), Drew Anderson (RHP, Rangers), Ryan McBroom (IF, Royals)
Chunichi Dragons: None so far
Yokohama DeNA Baystars: Brooks Kriske (RHP, Orioles)
---
Pacific League
Orix Buffaloes: Jacob Waguespack (RHP, Blue Jays), Jesse Biddle (LHP, Braves), Breyvic Valera (IF, Blue Jays)
Chiba Lotte Marines: Tayron Guerrero (RHP, Marlins)
Rakuten Eagles: Jose Marmolejos (LHP, Mariners), Chris Gittens (1B, Yankees)
Fukuoka SoftBank Hawks: Freddy Galvis (IF, Phillies), Colin Rea (RHP, Brewers)
Hokkaido Nippon-Ham Fighters: Renato Nunez (IF, Tigers), Cody Ponce (RHP, Pirates), John Gant (IF, Twins), Arismendy Alcantara (RHP, Giants AAA)
Saitama Seibu Lions: Brian O'Grady (IF, Padres), Dietrich Enns (LHP, Rays), Bo Takahashi (RHP, KBO Tigers)
---
Hiroshima Carp outfielder Seiya Suzuki, who has probably been the most consistent hitter in NPB since 2016, was posted in the days before the MLB lockout and looks to sign with a team when players and owners come to terms. The 27-year-old has drawn rave reviews from scouts and managers, and has apparently drawn interest from no fewer than 15 teams!
SoftBank Hawks pitcher Nick Martinez reportedly signed a deal to pitch with the San Diego Padres in 2022, but that social media post was quickly removed when it was determined that his deal was not finalized before the December 1 lockout. Still, it seems that his joining the Padres is simply a formality at this point.
A pitcher who will join the Padres is Hanshin Tigers closer Robert Suarez. The 31-year-old reached an agreement in late November, and looks to bolster the Padres' bullpen in the same way as he did Hanshin's in 2020 and 2021. He led the Central in saves both seasons, with 25 in 2020 and 41 in 2021.
Wishing you a safe and wonderful celebration of the end of 2021, and an even better 2022 for all! (Also hoping to announce tours for you all to join! Stay tuned as Shane works out those details in the weeks and months ahead!)