The 2022 NPB season might have come to an end in October, but the hot stove is burning brightly in November! We have managerial changes, international free agents, golden gloves, and more in this update! You won't want to miss it!
First up, let's look at the list of managers who have stepped down and their replacements for the 2023 season.
Akihiro Yano (Hanshin Tigers) = Akinobu Okada
Hatsuhiko Tsuji (Saitama Seibu Lions) = Kazuo Matsui
Tadahito Iguchi (Chiba Lotte Marines) = Masato Yoshii
Shinji Sasaoka (Hiroshima Carp) = Takahiro Arai
Big Boss (Nippon-Ham Fighters) = Tsuyoshi Shinjo (name change only!)
One NPB pitcher, Kodai Senga (SoftBank Hawks) obtained his international free agent rights and intends to play in MLB next year. Many teams have expressed a strong interest in signing the 29-year-old righty. Senga has double-digit wins in seven straight seasons and has led the Pacific League in strikeouts twice. He sports a career 2.59 ERA in 1089 career innings. Also hoping to cross the Pacific Ocean to further their careers are Tigers' right-handed pitcher Shintaro Fujinami (1000 career K) and Orix Buffaloes' left fielder Masataka Yoshida (career .327/.421/.539 slash). Both men need to be posted by their teams, though both teams appear to be willing to oblige. They will receive a posting fee from whichever MLB team signs them to a contract. The amount is a percentage of the salary that is agreed to. Fujinami and Yoshida are both using Scott Boras as their agent.
---
NPB handed out 18 Golden Gloves today. Here are the winners from the Pacific and Central, with their career totals next to their team names.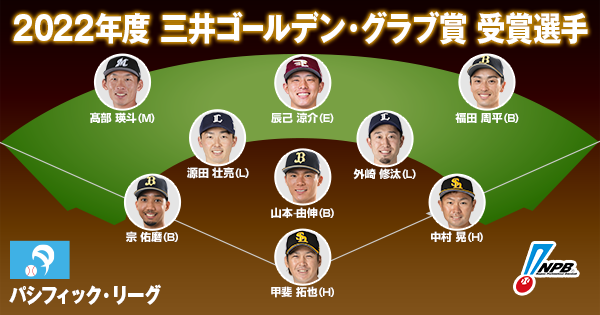 P: Yoshinobu Yamamoto (Buffaloes 2nd), Masato Morishita (Carp 1st)
C: Takuya Kai (Hawks 6th), Yuhei Nakamura (Yakult Swallows 2nd)
1B: Akira Nakamura (Hawks 3rd), Sho Nakata (Yomiuri Giants 5th)
2B: Shuta Tonosaki (Lions 2nd), Ryosuke Kikuchi (Carp 10th)
3B: Yuma Mune (Buffaloes 2nd), Kazuma Okamoto (Giants 2nd)
SS: Sosuke Genda (Lions 5th), Hideki Nagaoka (Swallows 1st)
OF1: Akito Takabe (Marines 1st), Yasutaka Shiomi (Swallows 1st)
OF2: Ryosuke Tatsumi (Rakuten Eagles 2nd), Yuki Okabayashi (Chunichi Dragons 1st)
OF3: Shuhei Fukuda (Buffaloes 1st), Koji Chikamoto (Tigers 2nd)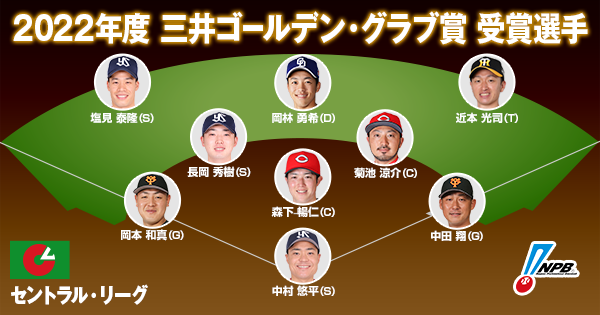 ---
In a bit of odd news, the new Nippon-Ham Fighters stadium, Es Con Field, was deemed to have unacceptable dimensions. NPB regulations require there to be a minimum of 18 meters between home plate and the backstop. The yet-to-be-used field, expected to be allowed as-is in 2023 but fixed next offseason, has just 15 meters of foul territory behind home and was designed that way to give fans a closer experience.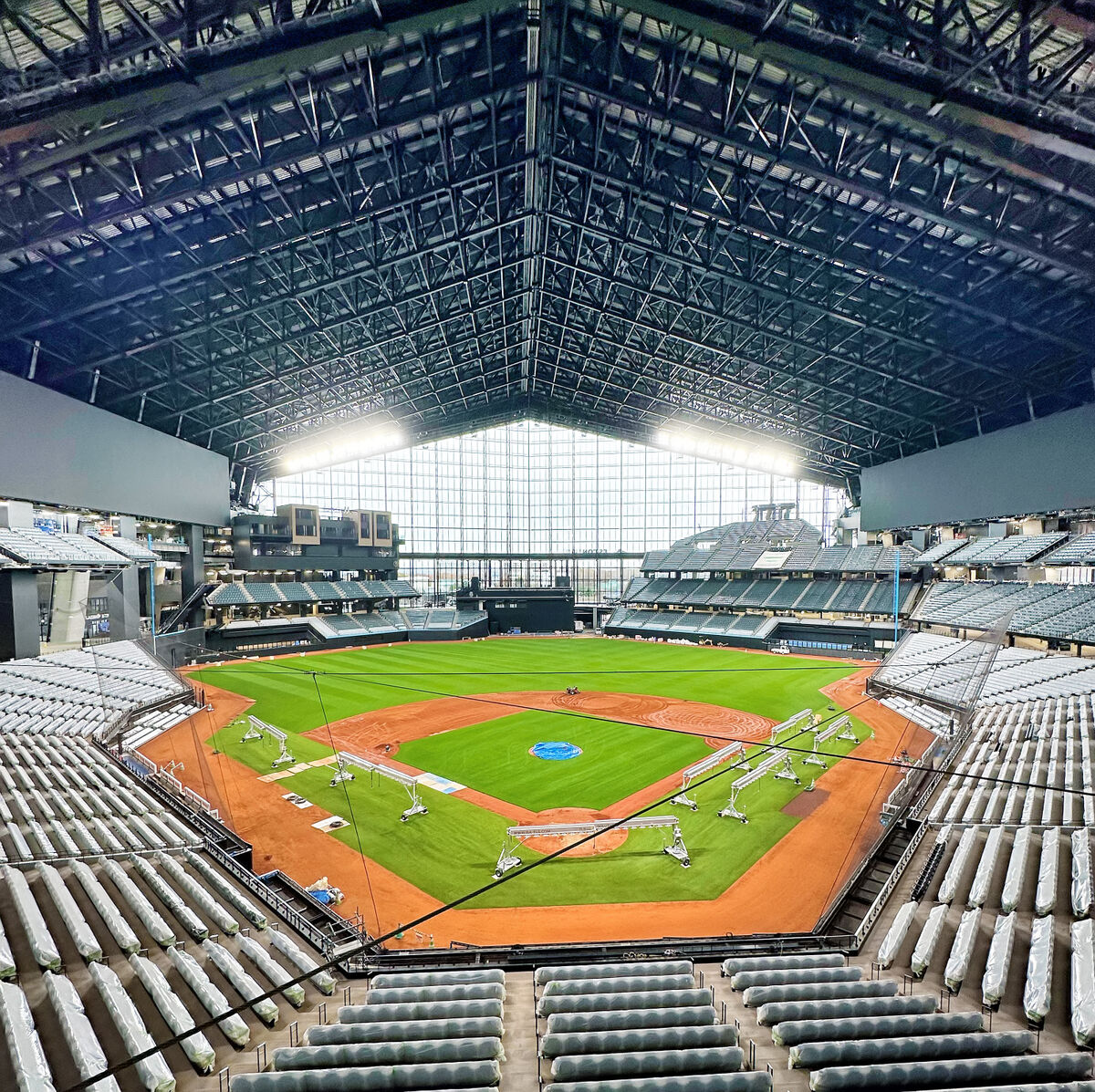 ---
Finally, in tragic news, legendary Lotte pitcher Choji Murata passed away on November 11 at the age of 72. Murata was in his Tokyo home when it set ablaze and he did not survive. He amassed a career record of 215-177 and was the first Japanese pitcher ever to have Tommy John surgery. He kept himself in great shape, and recorded a 135 km/h (84 mph) first-pitch ceremony fastball at the age of 63. Rest In Peace.