Most NPB teams have just over a week left in their spring training, and then they get a full month of scheduled pre-season games. As mentioned in previous posts, nine teams set up shop in Okinawa, while three are in Miyazaki (Kyushu island, southern Japan).
There are a number of new import players who are just starting to get used to Japanese baseball. In some cases (indicated by asterisks in the list below), they already have NPB experience but have moved on to different teams. One player (**) has returned to his old team after a two-year absence.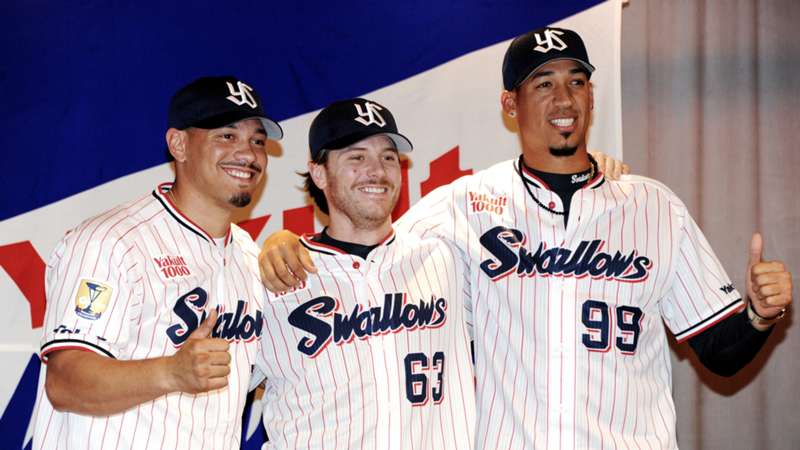 Chunichi Dragons: Orlando Calixte INF, **Zoilo Almonte OF, Aristides Aquino OF
Hanshin Tigers: Jeremy Beasley P, Brian Keller P, Johan Mieses OF, Sheldon Neuse OF
Hiroshima Carp: Matt Davidson INF
Yakult Swallows: Raynel Espinal P, Dillon Peters P, Keone Kela P
Yokohama DeNA Baystars: J.B. Wendelken P, Trey Amburgey OF
Yomiuri Giants: Tyler Beede P, Yohander Méndez P, Yoan López P, Lewis Brinson OF, Foster Griffin P
Chiba Lotte Marines: *Cristopher (CC) Mercedes P, Luis Felipe Castillo P, *Gregory Polanco OF, Luis Perdomo P
Hokkaido Nippon-Ham Fighters: *Ariel Martinez C
Orix Buffaloes: Frank Schwindel INF, Leandro Cedeno OF, Jacob Nix P, Marwin Gonzalez INF, Jharel Cotton P
Tohoku Rakuten Golden Eagles: Maikel Franco INF, Manny Bañuelos P
Saitama Seibu Lions: Jesus Tinoco P, David MacKinnon INF, Mark Payton OF
Fukuoka Softbank Hawks: Willians Astudillo INF, *Roberto Osuna P, *Joe Gunkel P, Courtney Hawkins OF
---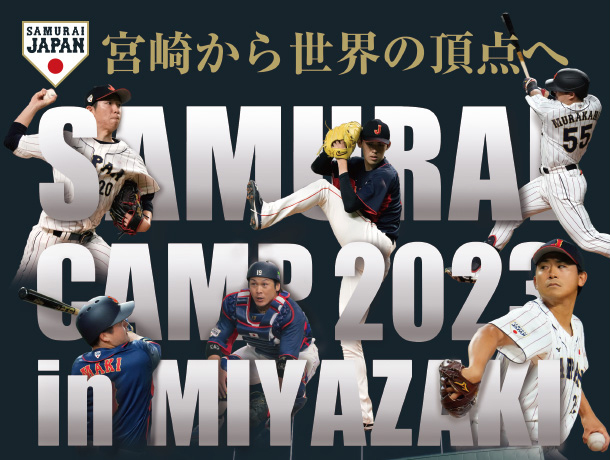 Meanwhile, the World Baseball Classic is set to kick off in just over two weeks, and the Samurai Japan team has already congregated in Miyazaki for practices.
Here is their schedule leading up to the big tournament:
February 21-23 – practice/workouts in Miyazaki
February 25 & 26 – practice, plus warm-up games vs. Fukuoka SoftBank Hawks
February 27 – practice/workouts in Miyazaki
March 3 & 4 – warm-up games vs. Chunichi Dragons (Vantelin Dome Nagoya)
March 6 – warm-up game vs. Hanshin Tigers (Kyocera Dome)
March 7 – warm-up game vs. Orix Buffaloes (Kyocera Dome)
March 9 – vs. China (Tokyo Dome)
March 10 – vs. South Korea (Tokyo Dome)
March 11 – vs. Czech Republic (Tokyo Dome)
March 12 – vs. Australia (Tokyo Dome)
Then, if all goes well, they will play in the quarterfinals on March 15 or 16 at Tokyo Dome with the hopes of advancing to the semifinals, which take place in Miami on March 19 and 20. For Japan, anything less than a third WBC title will be considered a disappointment.
Can't wait to see how they do!