*Although there are 12 NPB teams, there are 13 ballparks depicted on this shirt because the Orix Buffaloes regularly play home games at Hotto Motto Field in addition to Kyocera Dome Osaka.
The price of shipping and handling is included in the cost.
Crew neck, short sleeves, and a standard fit.
100% Cotton with the exception of Light Steel – 90% Cotton, 10% Polyester
Care Instructions: Machine wash and tumble dry on low.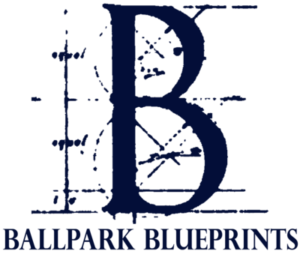 We are honored to collaborate with Ballpark Blueprints to offer these beautiful items! Ballpark Blueprints captures the distinctive artwork and beauty of sports venues for the sports fan who is looking for a classic, sophisticated, old-school way to display their love for the game.  Hand-rendered original designs, custom ink, and museum-quality paper are used to ensure that Ballpark Blueprints products are a unique and high-end addition to any room in a home or office.
For all of your non-Japanese baseball items, use discount code JAPANBALL at BallparkBlueprints.com for 10% off all orders – no limits, no restrictions!