Japanese baseball is back! It hasn't taken long for some interesting stories to unfold, so before we look at each of the series from the past weekend, let's look at some of the relevant news around the future of the season.
First of all, fans will be allowed to watch games at stadiums from July 10th! For the first three weeks of this new rule, it appears that up to 5,000 fans will be able to attend. If all goes well, games may be allowed to be played at up to half-capacity from August 1 onward. As far as fan numbers, nothing beyond that has been decided yet.
Conditions apply, though (1) Fans must wear masks, not have a temperature or a cough. (2) No jet balloons, big flags, whistles, or trumpets. (3) Fans coming from countries with higher rates of COVID infection may not be admitted. (4) No jumping or standing/sitting or rocking back-and-forth, or waving towels while cheering. (5) Designated smoking areas will not be accessible.
Also, the playoff system will be different for this year only. The Central League will not have any playoffs, with their league leader going straight to the Japan Series. This is in part because only two of the six teams play in domed stadiums, meaning more days will be needed to make up for rainouts. The Pacific League is planning to hold one round of playoffs, with the first-place team hosting the second-place team in a best-of-five, with the champs getting a one-game advantage.
And now, a quick look at each Opening Series.
Giants vs. Tigers (Tokyo Dome). The Giants won all three games, by scores of 3-2, 11-1 and 7-1, winning their 6000th game in the process. In the lone close game, Tigers starter Yuki Nishi hit a home run and got an RBI double off former Sawamura Award winner Tomoyuki Sugano. Aside from that, it was all Giants, all the way.
BayStars vs. Carp (Yokohama Stadium). Not to be outdone, Carp Opening Day pitcher Daichi Osera also hit a home run in the first game, and also went the distance. The Carp won that one 5-1, the next game 10-5 and were an inning from a clean sweep. The BayStars collected four straight hits in the ninth and walked it off, 2-1.
Swallows vs. Dragons (Jingu Stadium). Dayan Viciedo hit the first homer of the 2020 season but the slugging had only just begun. His Dragons hung on for a 9-7 win in the opener, then dropped the second game 6-2 before taking the series on Sunday with a 3-0 shutout.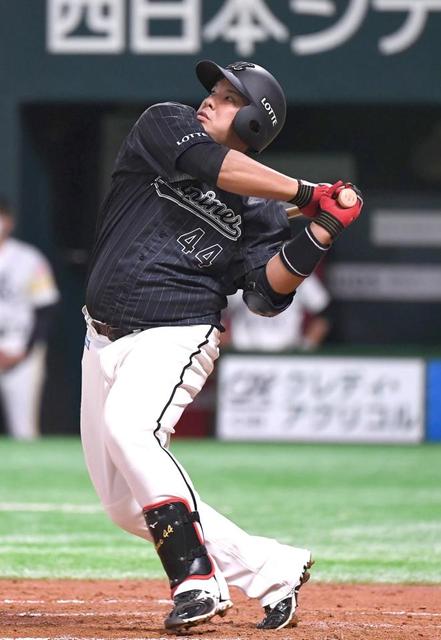 Hawks vs. Marines (PayPay Dome). After seven shutout innings in the Opener, the defending champs took a one-run lead in the eighth, lost that lead in the ninth, and walked it off in the 10th. They dropped their next two to the up-and-coming Marines, 3-2 on Saturday and 5-1 on Sunday.
Lions vs. Fighters (MetLife Dome). The two-time PL pennant-winners completely stifled the Fighters on Friday, two-hitting them and winning 3-0 behind a strong outing by Zach Neal. The most powerful lineup of the past few years could not get it going the rest of the weekend, though, as they dropped two straight: 2-1 on Saturday and 12-2 on Sunday.
Buffaloes vs. Eagles (Kyocera Dome). The Buffaloes found new ways to lose in the first two: they got one-hit by Takahiro Norimoto in the opener and allowed eight 8th inning runs (9-1); then lost in extras on an error on Saturday (2-1), before blanking the Eagles (4-0) thanks to Yoshinobu Yamamoto on Sunday.
We'll be back in 7 days with a fuller report as all teams are scheduled to play six this coming week. It sure is great to have NPB back in our daily lives, isn't it?
For more Japanese Baseball news, check out JapanBall's Articles and Features section!